Connected inc - $10,000 Grant recipient 2021
Connected Inc is a Not-for-Profit Charity based at Virginia, Brisbane, aiding those in our community affected by Homelessness, Domestic Violence and the Disadvantaged. Connected Inc operate a large warehouse and OP Shop, where their primary source of income comes from the sale of donated goods. 
With this grant, Connected Inc will be supplying and installing industrial fans in our warehouse to improve the working conditions of their warehouse staff and volunteers with the approach of summer.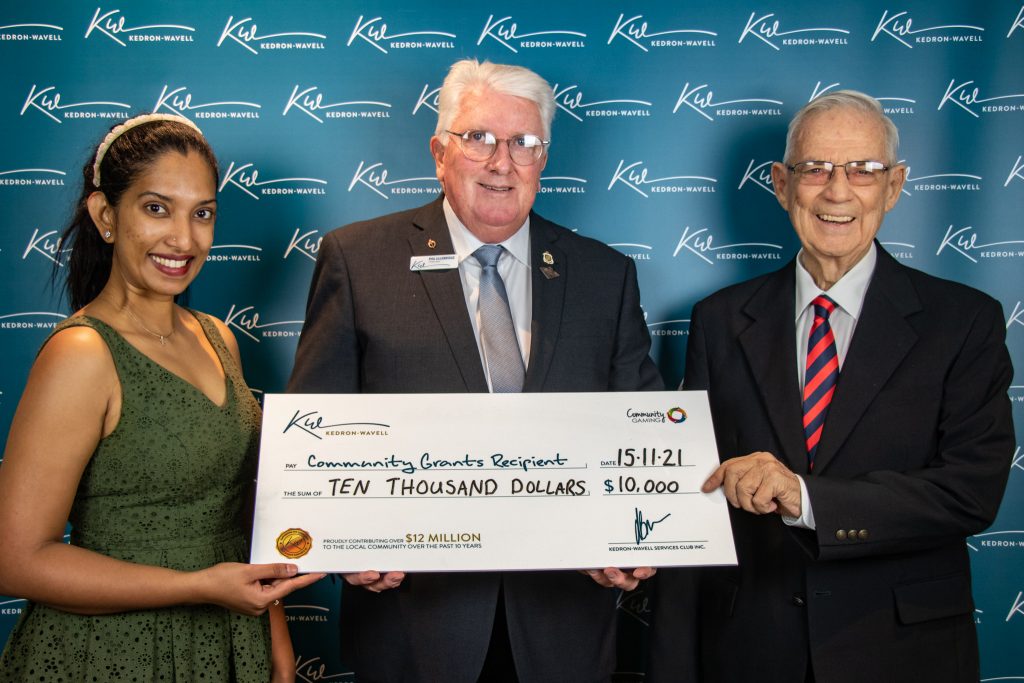 A brave life - $5,390 grant recipient 2021
A Brave Life is a register Not-for-Profit organisation that helps to alleviate the risks of on going poverty, misfortune and helplessness experienced by many young mothers by providing them with practical and educational support. A Brave Life believes in gifting good quality and safe baby products to young mothers, under the age of 25 who are having their first baby. 
Proceeds of the grant will be directed to assisting those young mothers in the Chermside area of responsibility. Geographically this may extend north from Stafford Road to Sandgate, alleviating some of the financial burden that they may face, whilst also giving them good quality and safe products for their newborn baby.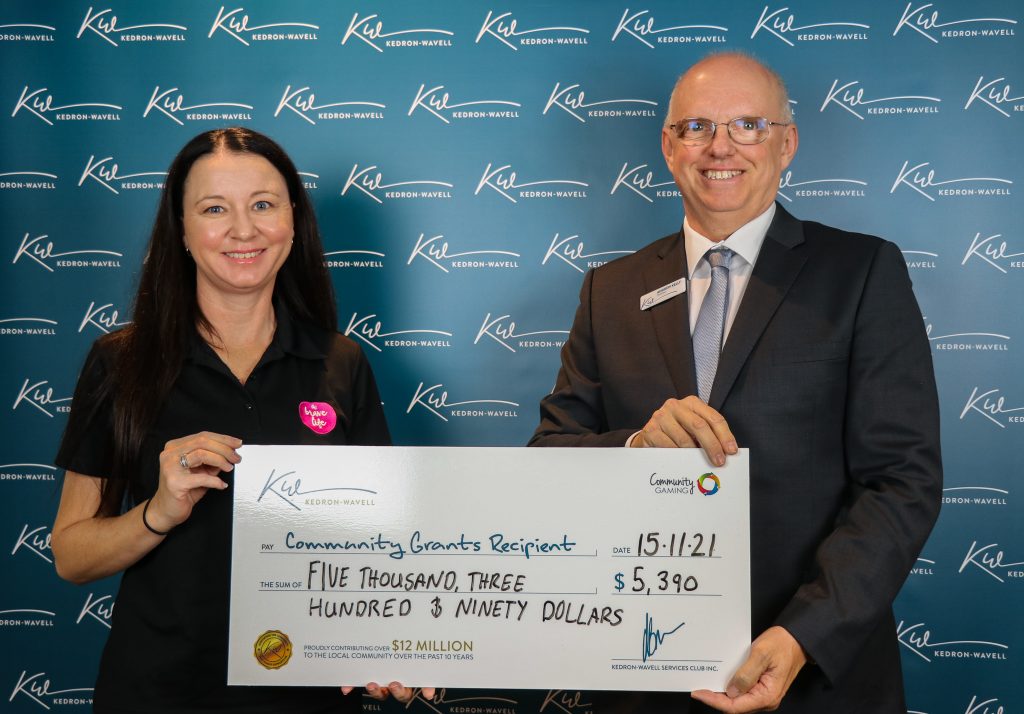 disaster relief australia - $5,000 grant recipient 2021
Disaster Relief Australia unities the skills and experience of military Veterans with specialist emergency services personnel to respond to disasters to assist communities recover. Through continued service, Disaster Relief Australia seeks to provide our veterans with three things they lose after leaving the military, a purpose gained through disaster relief, community built by serving with others and identity from recognising the impact one individual can make. 
The purpose of this grant will be used to customise their equipment trailer to safely transport gear when deploying. Customising the trailer will add to safety and security of the trailer and equipment within – ensuring it is weather-proof. 
military brotherhood, brisbane east subbranch - $5,000 grant recipient 2021
The Military Brotherhood is a national organisation of ex-military personal and our supporters (they also ride motor bikes!). The primary goal of the organisation is the welfare of Veterans doing it hard, they do everything they can to make their life easier, having said that, and pride themselves on being able to assist anyone in need.
The use of this grant will go towards purchasing a support trailer to carry equipment and bikes, allowing the group to have more rides and events as a group!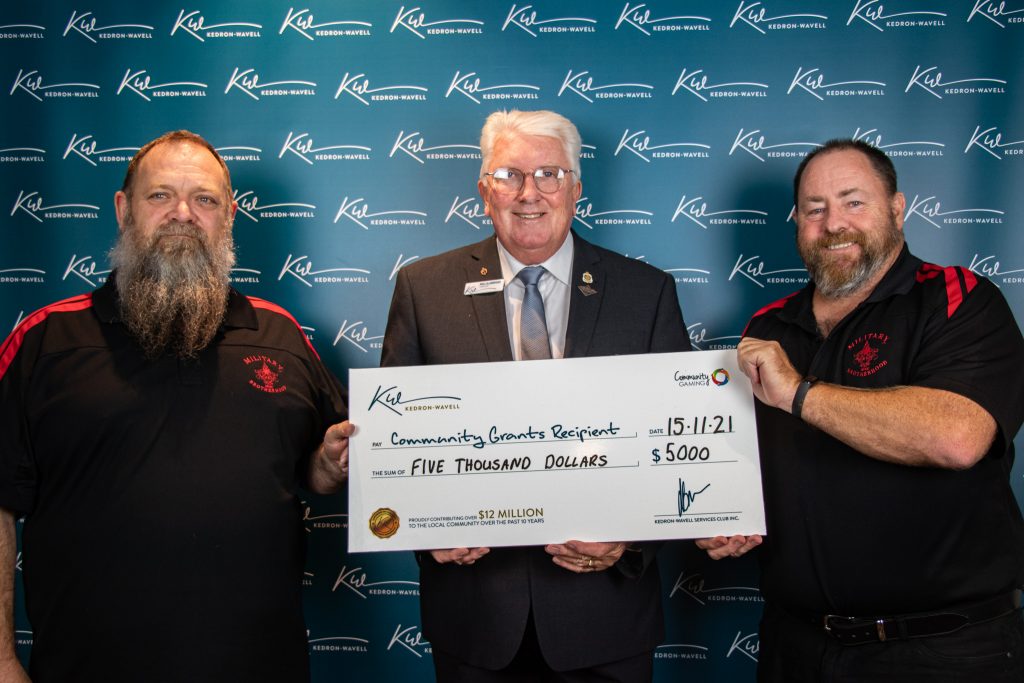 jabiru community youth and child services inc. - $5,000 grant recipient 2021
Jabiru Community, Youth and Children's Services Association Inc is a community-based not-for-profit organisation who work with disadvantaged families and young people. In all of Jabiru's work, including their outside school hours care services, they place emphasis on community, belonging and inclusion.
This grant will go towards assisting in the child and youth interactive arts and music space within the festival. The funding will be used to engage local young performers and workshops facilitators and the staging and production – giving them a platform to share their voices, and also towards the children's interactive arts space and our First Nations culture sharing area.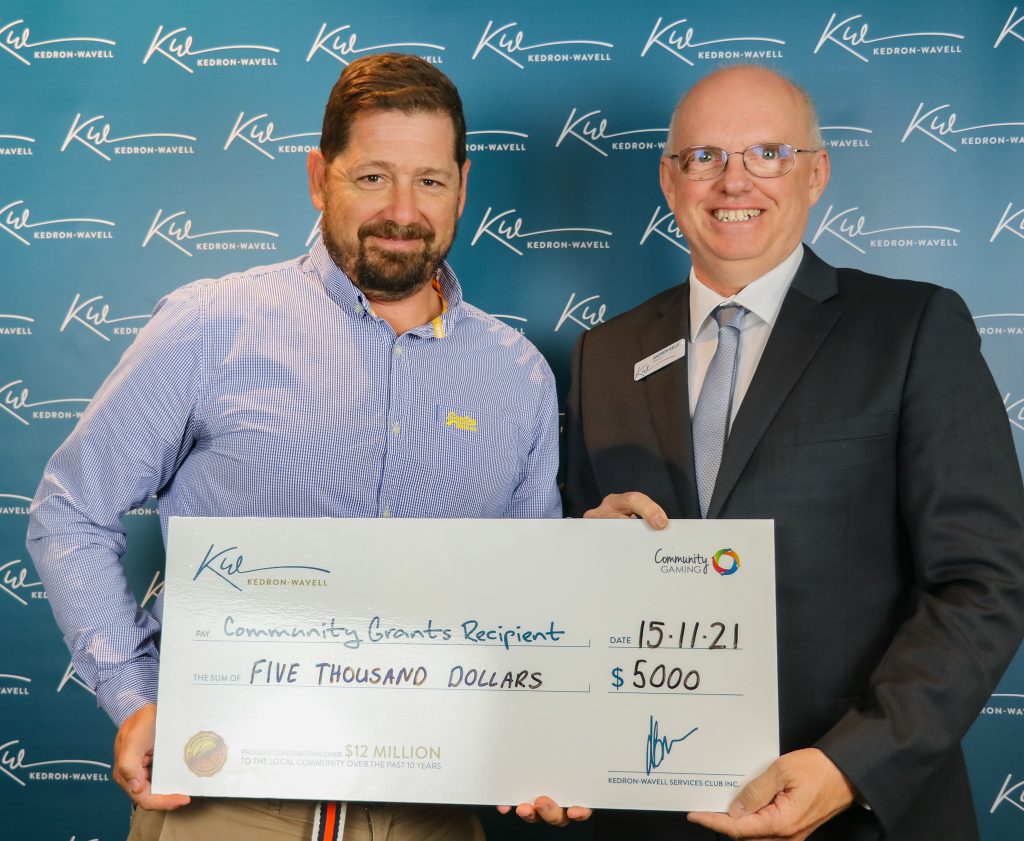 first light widowed association inc - $2,500 grant recipient 2021
The First Light Widowed Association Inc is an organisation that supports and connects widowed people to resources, programs and a community that will support them. After losing a loved one, the First Light Widowed Association are there to provide support through the overwhelming task of re-building their world after the loss of the life they knew and the future they'd planned for. Their mission is to create and foster a community of widowed people, supporting and inspiring members to rebuild their lives after the death of a partner or spouse.
This grant will be put towards assisting with the printing and distribution of New Widowed Packs. These programs help to connect widowed people to a community that offers peer-based support and provide a connection that can help validate the complex emotions, feelings and experiences of being widowed, often at a young age.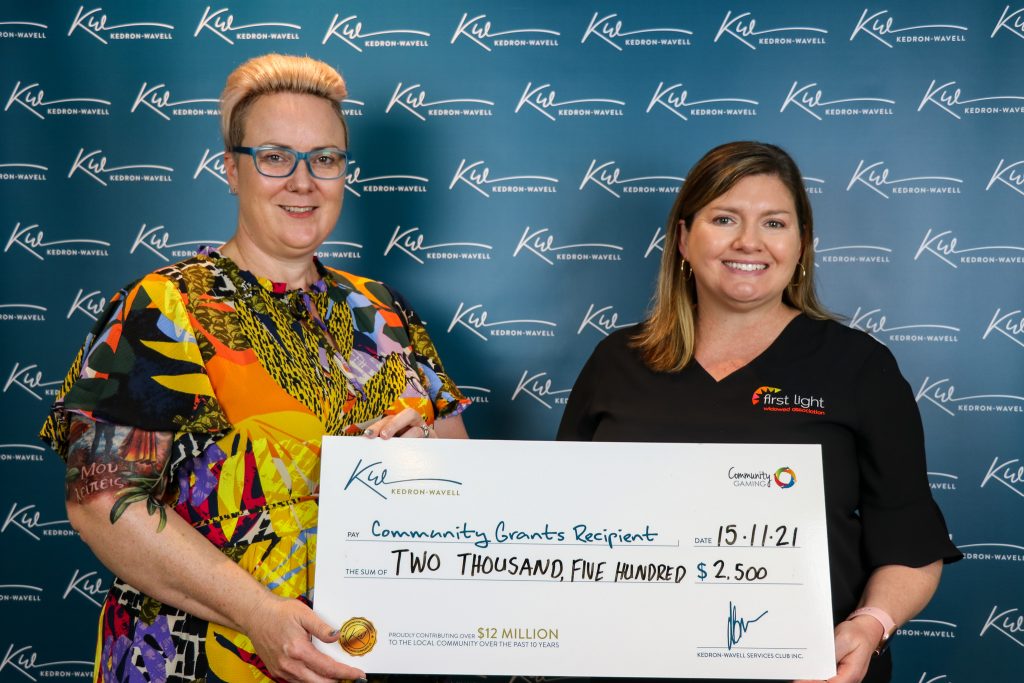 The Community Place - $1,000 Grant Recipient
The Community Place aims to support the whole community through the provision of free or very low cost activities at their two community centres based at Kalinga and Stafford. Through various activities they provide places, opportunities and services for people to connect, share and learn together. 
The Community Place applied for a $1,000 grant to fund the installation of 2 'Street Libraries'. The Community Place received a large donation of books that are now offered for free to the whole community to borrow and swap. 
Kylie from The Community Place says "It looks fabulous! Thanks to the generous support of Kedron-Wavell, we have been able to create this wonderful community resource"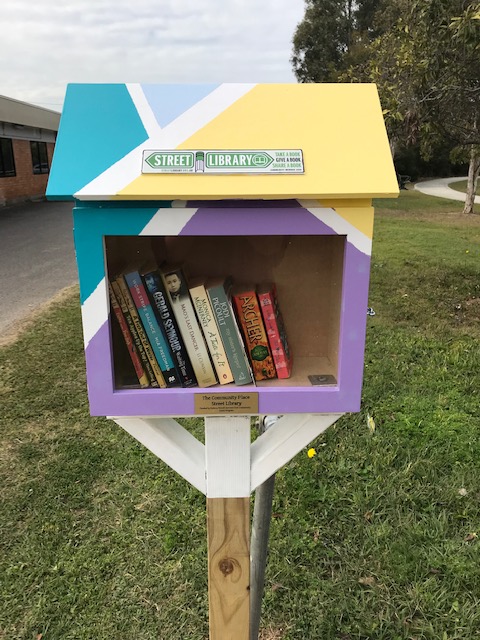 Italian Catholic Federation (Rintocchi) - North Brisbane Section - $5,000 Grant Recipient
In May 2019, Rintocchi received a $5,000 grant from Kedron-Wavell Services Club to help with the printing and publishing of the Rintocchi magazine. The publication has been operating in Brisbane for 35 years and assisted by the Italian Catholic Federation of Australia. Initially, the publication assisted the Italian community of Brisbane. It now assists second and third generation Italian Australians, including newly arrived Italians who are either studying or working in Brisbane on Working Holiday Visas.
After 35 years, Rintocchi has continued to serve the community and is still enthusiastically the voice for the Italian Australian Catholic and Non-Practising Catholic Community in Brisbane, Gold Coast, Sunshine Coast, Stanthorpe, and Northern QLD suburbs.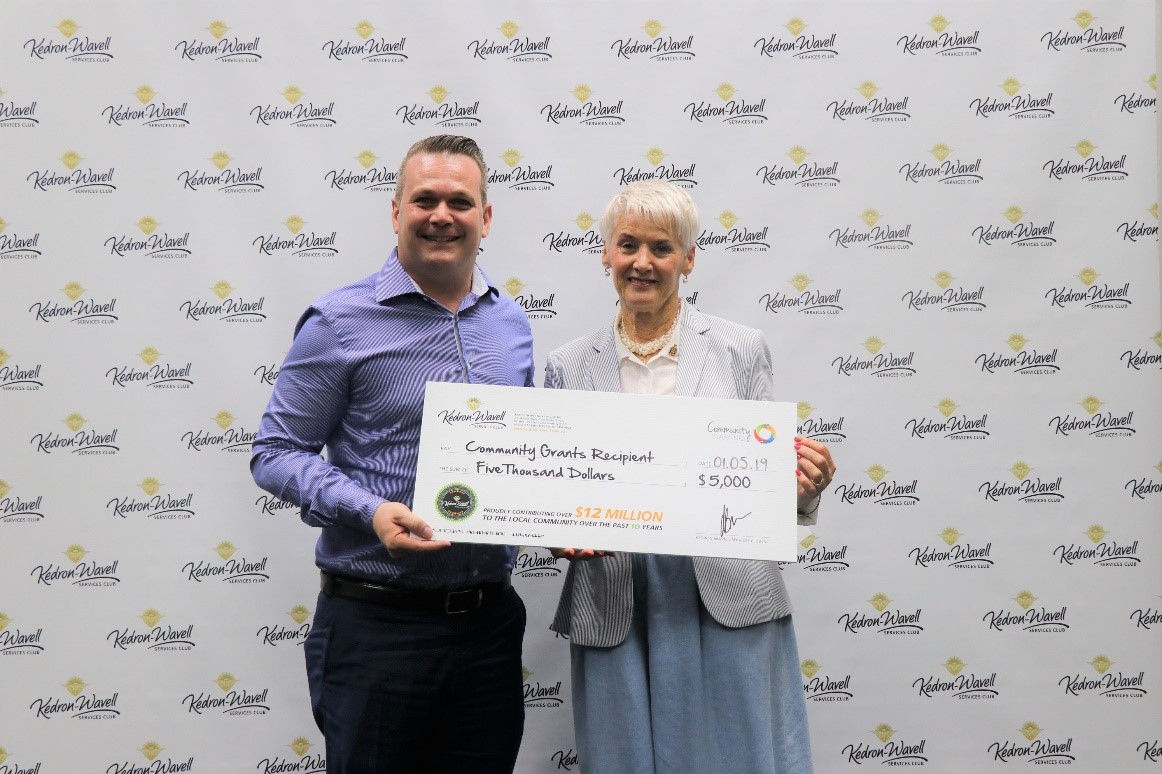 Volunteer Marine Rescue Brisbane Inc. - $2,500 Grant Recipient
Volunteer Marine Rescue Brisbane Inc. (VMRB) were delighted to receive a $2,500 grant from Kedron-Wavell Services Club for 2019. VMR Brisbane provides a `first response' emergency service 24 hours a day, 7 days a week to the boating public in Moreton Bay and surrounding waterways. A very high priority is placed on all aspects of training, including; marine operations, first aid, marine radio, bar crossing, and emergency search and rescue procedures. VMRB used their grant to pay for 100+ volunteer crew members to attend CPR / First Aid training so they're able to assist members of the public that suffered illness or serious injury. Congratulations again to VMRB and thank you for your wonderful service to the local boating community.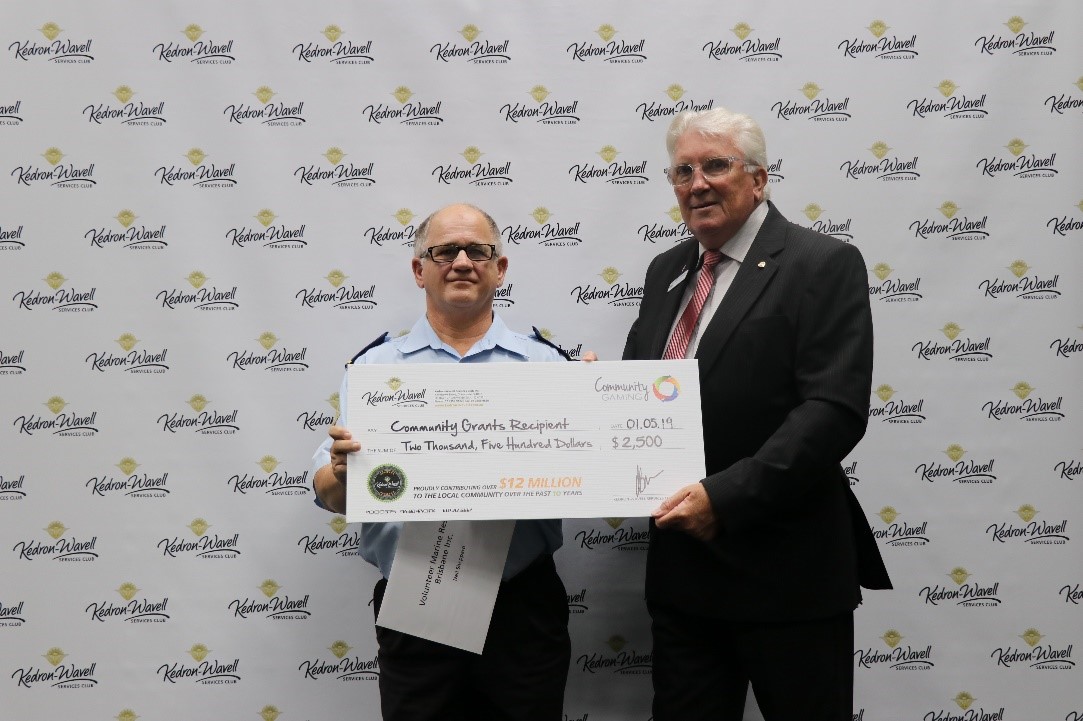 AEIOU Foundation - $3,000 Grant Recipient
AEIOU Foundation – for children with autism, were delighted to be a recipient of a $3000 Grant from the Kedron Wavell Services Club 2019 Community Grants Program. Grant funding was awarded to purchase iPads and support the AEIOU "iPad's for Learning" program at the Bray Park centre. iPad's are a vital tool for developing communication, social and fine motor skills for AEIOU students. Their use plays an integral part in the delivery of the program – as well as positively impacting the individual learning goals of each little person in AEIOU's care! The iPad's for Learning program has been designed and integrated into the existing early intervention program, ensuring that the students have access to a varied range of educational processes, including basic knowledge of technical devices, providing them every opportunity for success in their further educational journey.